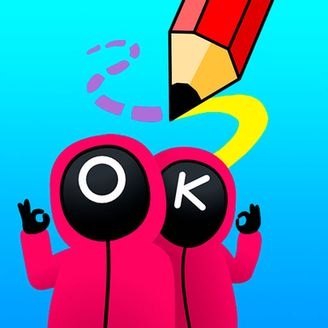 Play Game
Draw and Destroy
Play Draw and Destroy online in your browser and enjoy with GamesFrog! Draw and Destroy is HYPERCASUAL game that you can play free on our site. This game has girl, platform, fun, html5, mobile, battle, boy, 2d, gun, drawing, bomb, knight tags and this game has been played 29856 times. If you love Girl Platform Fun HTML5 Mobile Battle Boy 2D Gun Drawing Bomb Knight games you can also find other games on our site with GamesFrog. Below you will find control to play Draw and Destroy.
Draw the flight path of the weapon in such a way as to avoid obstacles and destroy all enemies. Don't forget to collect coins, you can use them to buy new weapons. Draw and Destroy!
How to play:
Use your finger or computer mouse to guide the trajectory through enemies and coins, while avoiding obstacles.
Comments