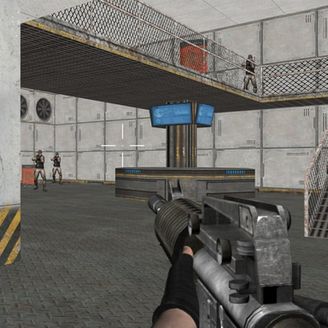 Play Game
Warfare Area
Play Warfare Area online in your browser and enjoy with GamesFrog! Warfare Area is SHOOTING game that you can play free on our site. This game has action, shooting, html5, mobile, war, gun, army, killing tags and this game has been played 34415 times. If you love Action Shooting HTML5 Mobile War Gun Army Killing games you can also find other games on our site with GamesFrog. Below you will find control to play Warfare Area.
It's war and enemies have captured your base. You are the last soldier from your troop in the base so only you can fight it back. Take the rifle and get ready for the battle.
How to play:
Desktop: Arrow keys or W,A,S,D to move the character. Mouse to turn the character, aim and shoot. Mobile: Use on-screen joystick to move, fire button to shoot, tap and drag on right side of the screen to aim and turn the character.
Comments