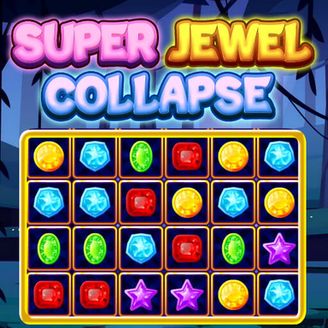 Play Game
Super Jewel Collapse
Play Super Jewel Collapse online in your browser and enjoy with GamesFrog! Super Jewel Collapse is GIRL game that you can play free on our site. This game has girl, puzzle, html5, mobile, collecting, match 3, matching, bejeweled, jewel tags and this game has been played 30061 times. If you love Girl Puzzle HTML5 Mobile Collecting Match 3 Matching Bejeweled Jewel games you can also find other games on our site with GamesFrog. Below you will find control to play Super Jewel Collapse.
It is a challenging block collapse game. In each level you will get a unique challenge. You have to complete the challenge in allowed number of turns. If you do in less turns, you will got good bonus points. Complete 45 levels to win this game.
How to play:
Touch or click the Image which is different from others.
Comments