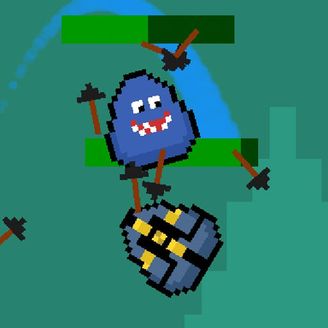 Play Game
Brawl Poo
Play Brawl Poo online in your browser and enjoy with GamesFrog! Brawl Poo is ADVENTURE game that you can play free on our site. This game has action, adventure, arcade, 1 player, android, 2d, arena tags and this game has been played 29023 times. If you love Action Adventure Arcade 1 Player Android 2D Arena games you can also find other games on our site with GamesFrog. Below you will find control to play Brawl Poo.
hey poo let's go to war? Win the battle in the arenas and buy yourself new clothes, don't forget the clothes can make you look more attractive. let's fight and win. Collect the gold as you earn, get the bonus and get the skin you want! Every victory will carry you forward poo you have to win the battles.
How to play:
*Click and drop to play *Pull it in the opposite direction you want to fly. *Shoot arrows in the direction you shoot!
Comments