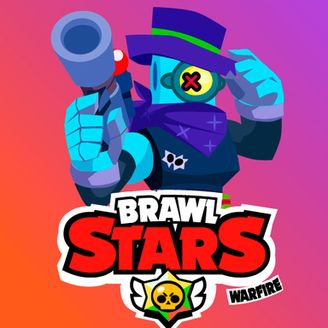 Play Game
Brawl Stars Warfire
Play Brawl Stars Warfire online in your browser and enjoy with GamesFrog! Brawl Stars Warfire is ADVENTURE game that you can play free on our site. This game has shooting, superhero, war, kiz10 tags and this game has been played 27740 times. If you love Shooting Superhero War Kiz10 games you can also find other games on our site with GamesFrog. Below you will find control to play Brawl Stars Warfire.
Have fun with this new exclusive game Brawl Warfire Online a battle between heroes in the west a battalion of robots wants to dominate the world but they will run into the heroes who will defend this battle. Play it for free on kiz10.com totally free and enjoy a lot of entertainment. An army of robots go to the nearest towns to face a war where they will seek to dominate the world, the heroes of brawl stars set out to face and save the world from the robot ordes !!! The objective of the game is to help order the heroes to face all the robots in this shooting battle !!! try to capture the flag of the enemy battalion to complete and win the level !!!! Move your troops at the right time, call the heroes you have available to face the robots, don't waste time.
How to play:
Instructions: Use the mouse to play and tap the screen on the game buttons.
Comments