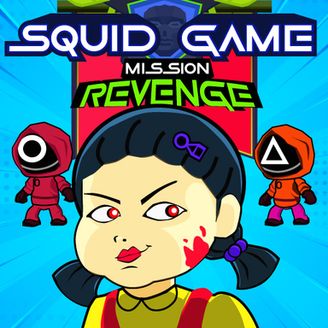 Squid Game Mission Revenge
Play Game
Squid Game Mission Revenge
Play Squid Game Mission Revenge online in your browser and enjoy with GamesFrog! Squid Game Mission Revenge is ADVENTURE game that you can play free on our site. This game has shooting, escape, gun tags and this game has been played 27874 times. If you love Shooting Escape Gun games you can also find other games on our site with GamesFrog. Below you will find control to play Squid Game Mission Revenge.
It's time for revenge, an almost impossible mission, but it will surely amuse you !! Play this new game called Squid Squad Mission Revenge a new game where you will take revenge on the heartless hooded enemies show how good you are at aiming and shooting !!!! Play it for free at kiz10.com totally free and enjoy many hours of fun. One of the survivors of these squid games returns to take revenge on these crazy games and decided to eliminate all the hooded men and the bosses that still continue to organize these crazy games. Your mission is to control the little hero so that he can eliminate all the enemies in each of the levels !! So help the little character by pointing and shooting. Take care of your ammunition. You have a limit in each level. Try not to waste your bullets. Exceed each level, improve your score and you will be able to obtain new weapons that will help you in each difficult level of this spectacular action and shooting game.
How to play:
Instructions:Point and shoot with the mouseTouch the screen on mobile devices.
Comments