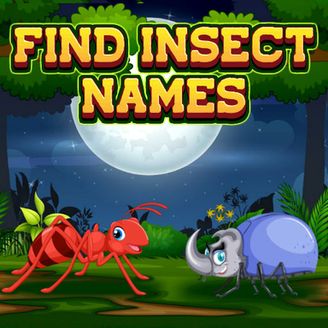 Play Game
Find Insect Names
Play Find Insect Names online in your browser and enjoy with GamesFrog! Find Insect Names is PUZZLE game that you can play free on our site. This game has arcade, puzzle, mobile, school, animal, kids, educational, word tags and this game has been played 29968 times. If you love Arcade Puzzle Mobile School Animal Kids Educational Word games you can also find other games on our site with GamesFrog. Below you will find control to play Find Insect Names.
This is an educational word puzzle game where you need to identify the name of insect - image given in right panel and find the spelling of the same. Just click on required alphabet letter to complete the spelling. Your wrong clicked alphabet will result in loss of one out of five lives.
How to play:
Tap the alphabet letter buttons to select them.
Comments