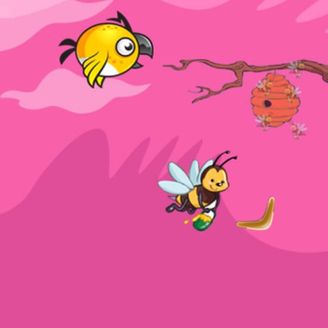 Play Game
Honey Thief
Play Honey Thief online in your browser and enjoy with GamesFrog! Honey Thief is PUZZLE game that you can play free on our site. This game has platform, puzzle, kids, bird tags and this game has been played 29962 times. If you love Platform Puzzle Kids Bird games you can also find other games on our site with GamesFrog. Below you will find control to play Honey Thief.
The Bear want some honey. So you need to to throw the boomerang to bees and take the honey. Тhe boomerang will come back to you always when you hit the bees. But if you miss the bee you will lose live. If you hit the bird the game will over.
How to play:
Tap on the screen to play this game.
Comments