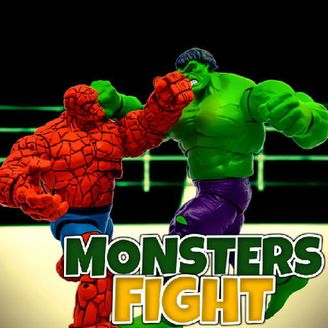 Play Game
Monsters Fight
Play Monsters Fight online in your browser and enjoy with GamesFrog! Monsters Fight is PUZZLE game that you can play free on our site. This game has fighting, puzzle, html5, mobile, monster, brain, jigsaw, kids tags and this game has been played 29998 times. If you love Fighting Puzzle HTML5 Mobile Monster Brain Jigsaw Kids games you can also find other games on our site with GamesFrog. Below you will find control to play Monsters Fight.
In this Monsters Fight game you have 6 images of famous characters in fighting ring arena in three modes to play. Choose one of the mode for the game that you previous choose and start to play. Drag and drop the pieces to solve the puzzle and create an image. Enjoy, and have fun!
How to play:
Use mouse to play this game.
Comments