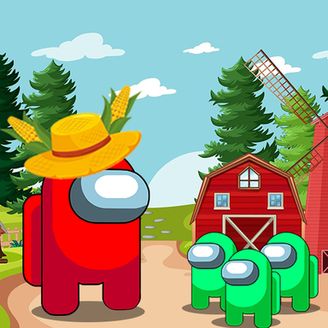 Play Game
Impostor Farm
Play Impostor Farm online in your browser and enjoy with GamesFrog! Impostor Farm is ARCADE game that you can play free on our site. This game has 3d, action, fun, casual, html5, .io, farm tags and this game has been played 29567 times. If you love 3D Action Fun Casual HTML5 .io Farm games you can also find other games on our site with GamesFrog. Below you will find control to play Impostor Farm.
A fun and action-packed Impostor game is here with the difference of meyagames. A fun adventure awaits you in Impostor Farm. Grow your family with the food found around the farm and gain an advantage over rival impostors. You can get stronger with armor bonus, speed bonus and extra impostor bonus. You can improve your characters with daily bonuses, achievements and many surprises. You can also improve your character from the shop menu with the coins you will earn at the end of each game. Try Impostor Farm game now with 15 different characters and developable character structure!
How to play:
Use mouse or touch pad to play this game.
Comments