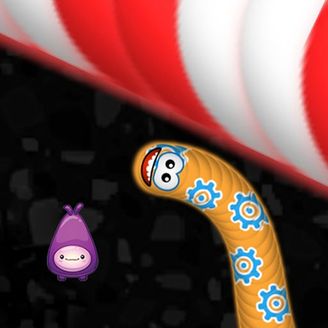 Worms Zone a Slithery Snake
Play Game
Worms Zone a Slithery Snake
Play Worms Zone a Slithery Snake online in your browser and enjoy with GamesFrog! Worms Zone a Slithery Snake is ARCADE game that you can play free on our site. This game has snake, action, arcade, multiplayer, strategy, fun, casual, battle, cute, android, 2d, food, avoid, candy, relaxation, webgl, worm, arena, fly, world, slither tags and this game has been played 33220 times. If you love Snake Action Arcade Multiplayer Strategy Fun Casual Battle Cute Android 2D Food Avoid Candy Relaxation WebGL Worm Arena Fly World Slither games you can also find other games on our site with GamesFrog. Below you will find control to play Worms Zone a Slithery Snake.
Worms Zone is a game with a dynamic storyline. Start growing your worm right now. Having tried to get a real anaconda, a small worm never gets stuck in one place – he's ready to bite everyone. However, there is a danger to be eaten by a more successful player. The Worms are real gourmets. They love trying various gelatinous goodies and everything they meet on their route.
How to play:
Use the mouse to control the worm's direction and space bar to speed up it.
Comments