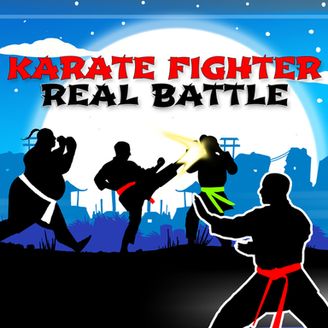 Karate Fighter : Real battles
Play Game
Karate Fighter : Real battles
Play Karate Fighter : Real battles online in your browser and enjoy with GamesFrog! Karate Fighter : Real battles is ARCADE game that you can play free on our site. This game has action, arcade, fighting, boxing, killing tags and this game has been played 29984 times. If you love Action Arcade Fighting Boxing Killing games you can also find other games on our site with GamesFrog. Below you will find control to play Karate Fighter : Real battles.
Play as a karate master and fight against waves of warriors ! Are you able to raise the most epic martial art challenge ? This game will require skills and speed to fight against tons of karateka coming from both side of the screen. Play as a shadow karate master. Use all the Karate's katas, the KARATE-DO in this ultimate fighting game. Boxe and battle your enemies, and they will do it. You must become a fighting tiger to survive.
How to play:
Stand in front of your opponents and start the combat. Each enemy has its specificity and come from both side of the screen. Hit the enemy when it is in your attack range area. A life bar shows your health.
Comments