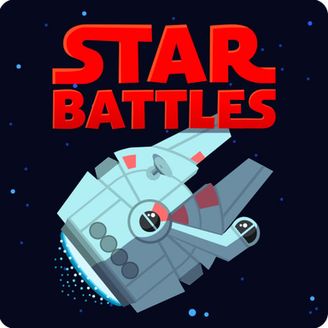 Play Game
Star Battles
Play Star Battles online in your browser and enjoy with GamesFrog! Star Battles is ARCADE game that you can play free on our site. This game has arcade, shooting, html5, space tags and this game has been played 29844 times. If you love Arcade Shooting HTML5 Space games you can also find other games on our site with GamesFrog. Below you will find control to play Star Battles.
Simple and fun space game. Fly in circles and avoid crashing into the enemy ships. Complete the missions and fly through the galaxy. Survive as long as you can. Speed up or slow down, just don't crash and have fun. Can you unlock and fly with all the spaceships available? Get ready, pilot!
How to play:
Fight against enemies ships. Accelerate or brake your orbiting space ship to avoid crashing into orbiting enemy ships.
Comments