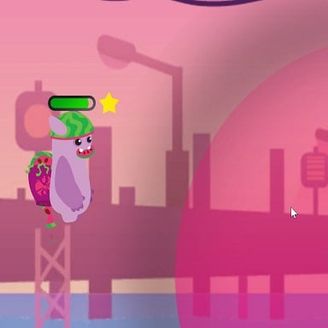 Superior Monster Shooting
Play Game
Superior Monster Shooting
Play Superior Monster Shooting online in your browser and enjoy with GamesFrog! Superior Monster Shooting is ARCADE game that you can play free on our site. This game has action, arcade, shooting, 1 player, html5, mobile, android, 2d tags and this game has been played 29688 times. If you love Action Arcade Shooting 1 Player HTML5 Mobile Android 2D games you can also find other games on our site with GamesFrog. Below you will find control to play Superior Monster Shooting.
It doesn't matter if you like shooting games; if you want intense gunfights with powerful weaponry, this is the game for you. Combined with auto shooting, Auto Hero is a side-scrolling and 2D platform fight shooting game where players only need to guide the character's movement; the fire is automated, ensuring that the monsters don't have a haven. Playing as a strong commando gunman with a powerful gunshot, fighting bad enemies, and completing tough tasks will help you become a superhero in this side-scrolling game. Monsters will get stronger with each task, and if our hero is unable to level up, he will pose a significant threat to humanity.
How to play:
Use a mouse or touch to shoot at another monster!
Comments