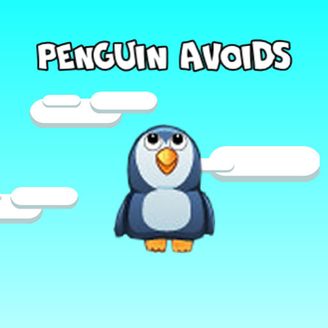 Play Game
Penguin Avoids
Play Penguin Avoids online in your browser and enjoy with GamesFrog! Penguin Avoids is PUZZLE game that you can play free on our site. This game has arcade, skill, fun, html5, mobile, collecting, animal, avoid, penguin tags and this game has been played 28992 times. If you love Arcade Skill Fun HTML5 Mobile Collecting Animal Avoid Penguin games you can also find other games on our site with GamesFrog. Below you will find control to play Penguin Avoids.
Our hero is ready to show you this in the game Penguin Avoids. He is just about to collect gold stars, which have gone down much lower than usual, there are opportunities to get them, and we ate a good job. Click on the penguin and he will bounce. Skip all dangerous objects to achieve the goal. Pay attention to the sharp edges of the field to the left and to the right, it is undesirable to touch them.
How to play:
Use mouse or touch the screen!
Comments