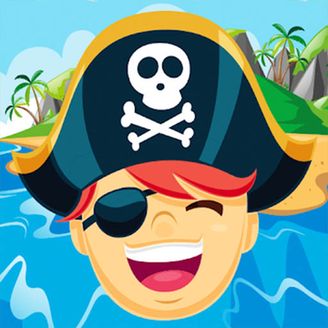 Pirate Treasures Gems Puzzle
Play Game
Pirate Treasures Gems Puzzle
Play Pirate Treasures Gems Puzzle online in your browser and enjoy with GamesFrog! Pirate Treasures Gems Puzzle is PUZZLE game that you can play free on our site. This game has puzzle, brain, educational, brawl, gold tags and this game has been played 7 times. If you love Puzzle Brain Educational Brawl Gold games you can also find other games on our site with GamesFrog. Below you will find control to play Pirate Treasures Gems Puzzle .
This classic matching puzzle game is easy for all every age. Hunt no tales, but solve puzzle games to write your own story. Invite your Facebook friends if you want to and mash together! No Caribbean jewel is save for pirates in this pirate game. Survive with free match 3 gems and play the addictive and challenging levels of pirate treasure quest pirate treasure quest takes you to the golden age of piracy and as another swashbuckling buccaneer out for adventures on the high seas trying to gain your fortune. Play through level after level in arcade mode.
How to play:
Find the treasure and solve the puzzle.
Comments