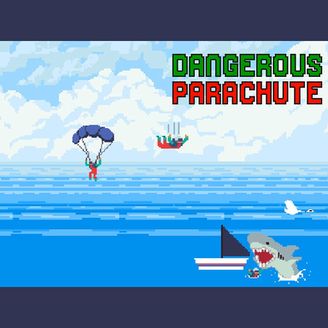 Play Game
Dangerous Parachute
Play Dangerous Parachute online in your browser and enjoy with GamesFrog! Dangerous Parachute is ARCADE game that you can play free on our site. This game has action, adventure, arcade, 1 player, casual, clicker, 2d, crazy, classic, boat tags and this game has been played 19946 times. If you love Action Adventure Arcade 1 Player Casual Clicker 2D Crazy Classic Boat games you can also find other games on our site with GamesFrog. Below you will find control to play Dangerous Parachute.
Parachute is a little game about flying your parachute, where your objective is to maneuver the parachute from right to left while avoiding obstacles and trying to fall into a boat in the middle of the sea. It may sound easy, but it will get much more difficult. Upload your ranking: Try to get the highest score and climb your ranking in the global score!
How to play:
1.- Touch the paratroopers with the mouse and then drag to try to land on the boat.
Comments