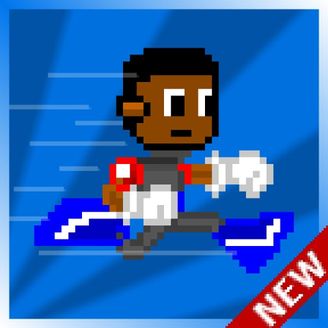 Play Game
I Can Transform
Play I Can Transform online in your browser and enjoy with GamesFrog! I Can Transform is ARCADE game that you can play free on our site. This game has action, adventure, arcade, physics, platform, racing, skill, 1 player, bike, motorcycle, stunts, fun, html, html5, mobile, superhero, android, car, supercars, boy, clicker, 2d, cartoon, collecting, jumping, pixel, retro, obstacle, running, kids, webgl, crazy, play, highscore, spaceship, classic, machine, rocket, super, cool, boat, timing, helicopter tags and this game has been played 12580 times. If you love Action Adventure Arcade Physics Platform Racing Skill 1 Player Bike Motorcycle Stunts Fun HTML HTML5 Mobile Superhero Android Car Supercars Boy Clicker 2D Cartoon Collecting Jumping Pixel Retro Obstacle Running Kids WebGL Crazy Play Highscore Spaceship Classic Machine Rocket Super Cool Boat Timing Helicopter games you can also find other games on our site with GamesFrog. Below you will find control to play I Can Transform.
I Can Transform is a 2D action-platform game. In this game you will use your special costume which allows you to transform into mechanical objects (Car, Rocket, Helicopter, Motorcycle, ...) to avoid obstacles, collect Vortex Gems in levels and defeat the Assas (The bad guys who want to destroy the world). The Cross World mode allows you to travel through various worlds of famous video games and gives you rewards at the end of an event if you complete it 100%!
How to play:
Tap the screen or press SPACE key to perform special actions.
Comments